We need an optimistic and fresh approach on the change fashion is going through, in which consumers can do something, such as The Fashion Revolution.
Here is a quick overview of their mission.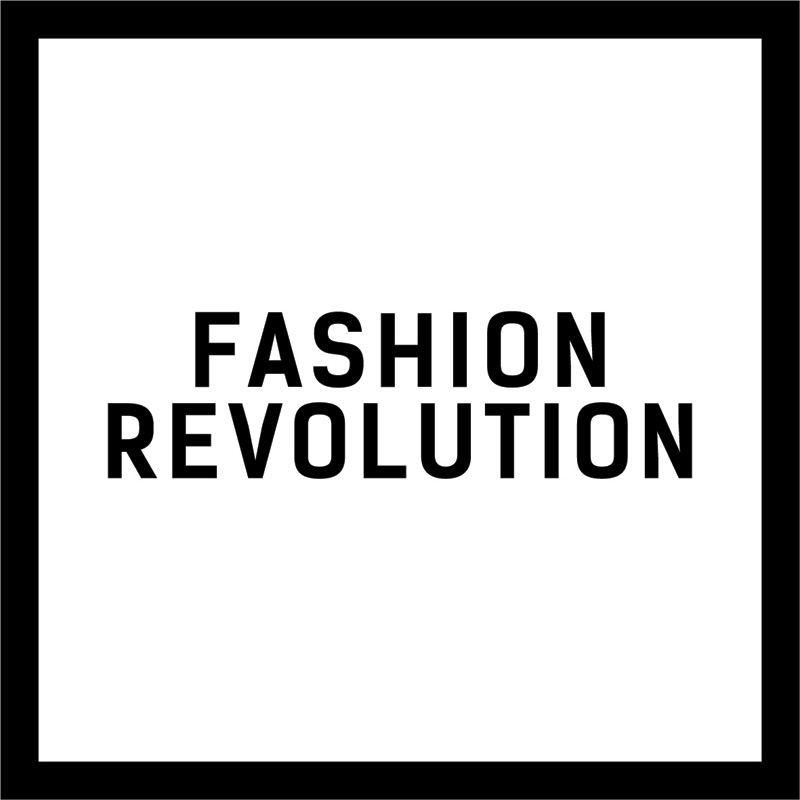 "We believe in fahion – and industry which values people, the environment, creativity and profits in equal measure, and it's everyone's responsibility to ensure that this happens."
"• Growing the fibres for our clothes, processing, dyeing and treating garments requires a cocktail of chemicals, some known to be toxic. Cotton farming uses 22.5% of the world's insecticides and 10% of all pesticides.
• Last year, the world bought 73 million tons of textiles, yet only 20% are recycled each year. Around 350,000 tons of used clothes go to landfill in the UK every year.
• Our clothes account for around 3% of global production of CO2 emissions. And that's not just because of how clothes are made. It's also down to the way we take care for them at home. Around half of these emissions occur while your clothing is being worn, washed, tumble-dried, ironed and disposed of."
---
"• In Guangdong in China young women face 150 hours of overtime each month. 60% have no contract, 90% no access to social insurance.
• A survey of 91 fashion brands found that only 12% could demonstrate any action at all towards paying wages to garment workers above the legal minimum.
• In Bangladesh garment workers earn £44 per month – just 1⁄4 of a living wage."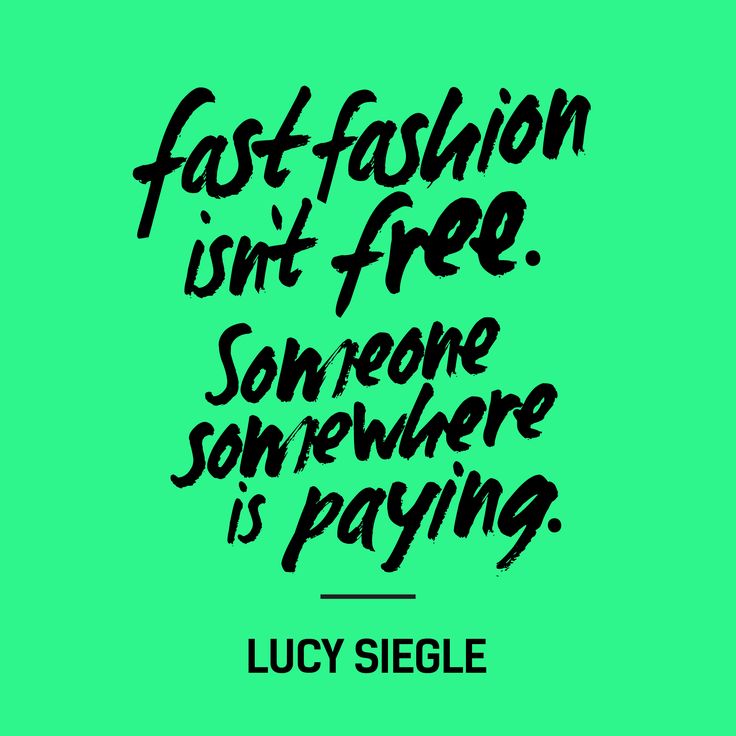 ---
HOW YOU CAN BECOME A FASHION REVOLUTIONARY
BE CURIOUS ABOUT YOUR CLOTHES
"What is it made of? Where did the materials come from? Where were they made? What's it like to work there? What kind of people are involved? What are their lives like?" Inside labels tell you already a lot about the origins of your garments. Curiosity is at the very source of change. Looking online can also give more details. Knowledge is power!
You can join the Fashion revolution on Instagram, Facebook and Twitter!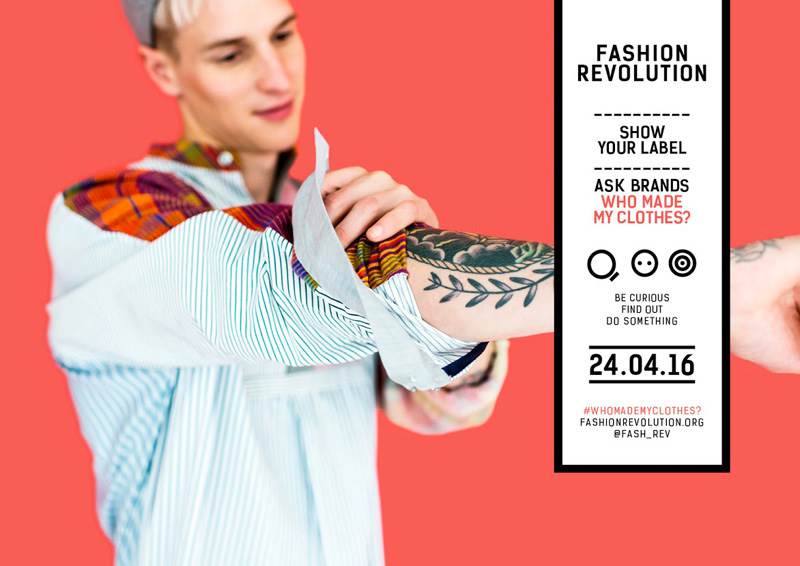 "Could you buy the same thing second hand? Is there an ethically, sustainably made alternative? Do you really need it? It's all about buying with care and loving it for longer."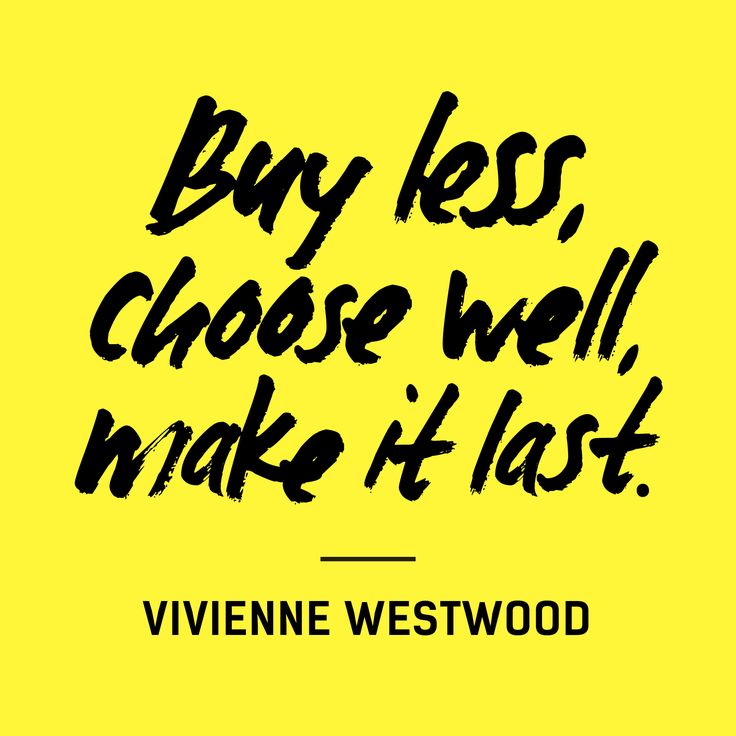 "One great way to invest is to discover a new designer and become a loyal customer. Doing so means you'll be involved in all aspects of a fashion start-up, from invitations to special sample sales and pop up shops, to huge discounts on bespoke pieces. There are thousands of young emerging designers all over the world working sustainably who are waiting to be discovered.
Look for unique artisanal crafts when you're shopping and you could be supporting the livelihoods of an entire community somewhere in the world, empowering the women who made it."
• Pick your designers
• Buy Vintage
• Rent designer pieces
• Look for crafts(wo)manship
• Customize
• Make your clothes
• Swap clothes with your friends
• Donate locally
Find your own way of making a change. fashionrevolution.org will help you define your goals.
---