I do my best to avoid meat in my diet, and a brand new leather bag is not on my shopping list. Just like new PETA (People for Ethical Treatments of Animals) video, I kinda see dead animals under all those heavily treated skins displayed in shops. Good thing is, we can start consuming different with Piñatex!
While we were all dressed up in leather from our last mammoth hunt, people in Philippines were weaving pineapple and banana leafs fibres. That is where, in 2000, Dr Carmen Hijosa had the idea of her new material : Piñatex™!
A natural, sustainable and ethical non-woven material made from a by-product of the pineapple harvest, creating a great opportunity for Philippin farmers and vegan shoppers.
Je ne mange (presque) plus de viande et l'achat d'un sac en cuir tout neuf n'est pas sur ma liste. Tout comme la nouvelle video de PETA mettant en scène des animaux écorchés dans les rayons des magasins, j'ai tendance à visualiser l'animal mort sous les beaux cuirs luisants, qui ont certainement subi des traitements chimiques lourds dans des pays ou la législation est parfois peu regardante en matière de souffrance animale et de pollution. Mais il est possible de penser différemment et d'abandonner cette vielle habitude préhistorique. Au temps ou nous courrions après les mammouth dans nos jolies culottes en cuir, la lance à la main, les Philippins tissaient déjà les fibres de bananiers et d'ananas. Et c'est là-bas, dans les années 2000, que Carmen Hijosa a trouvé le concept de Piñatex™ : une surface non-tissée, fabriqué à partir des feuilles non utilisées des plants d'ananas, décortiquées en fibres par le fermier Philippin lui-même. Une nouvelle alternative pour l'agriculteur, et pour le consommateur vegan.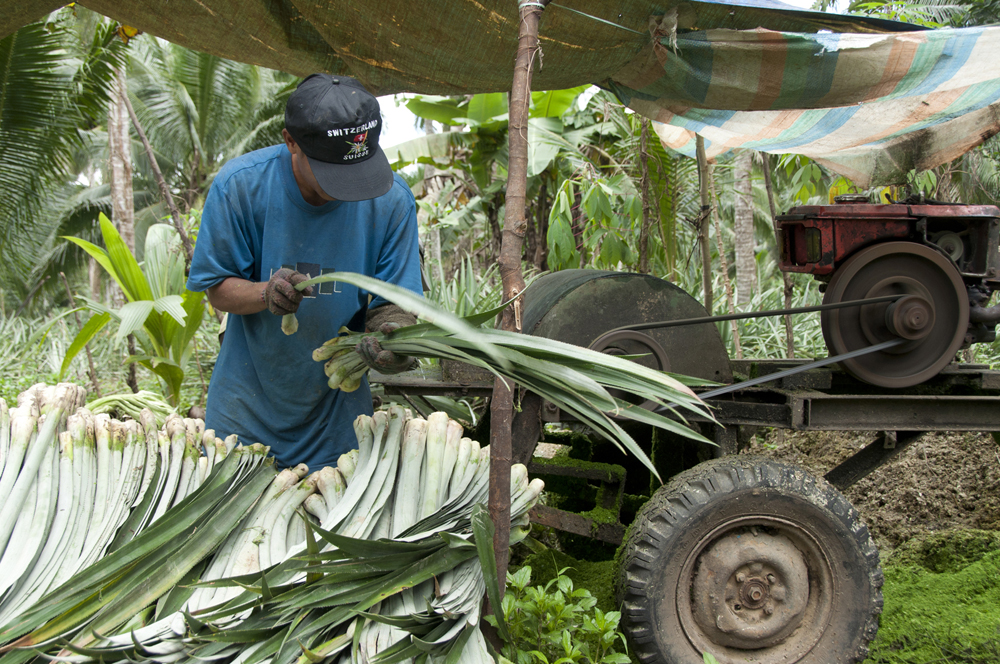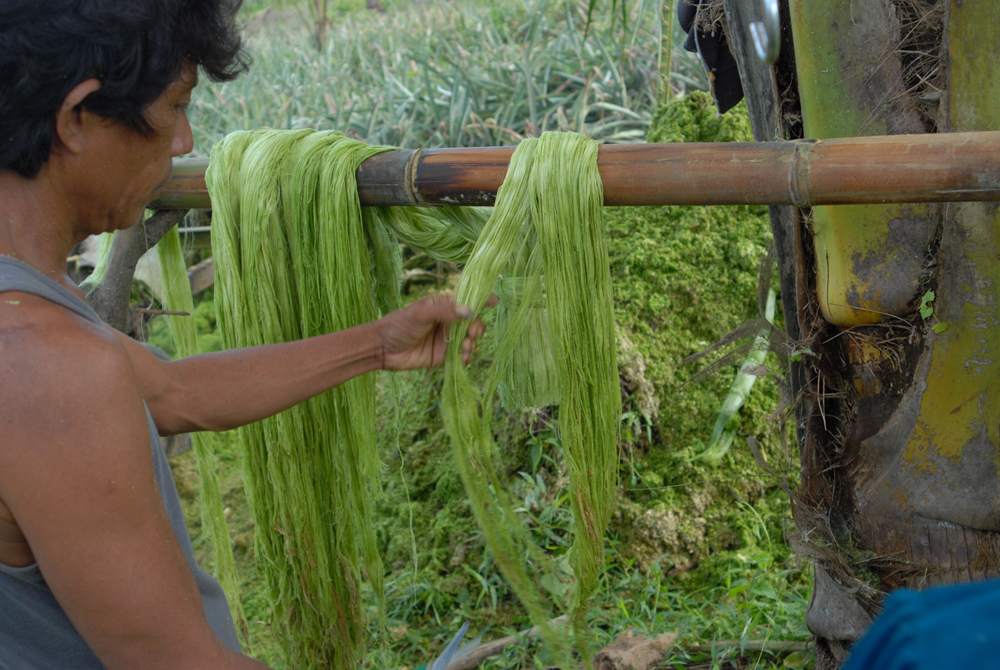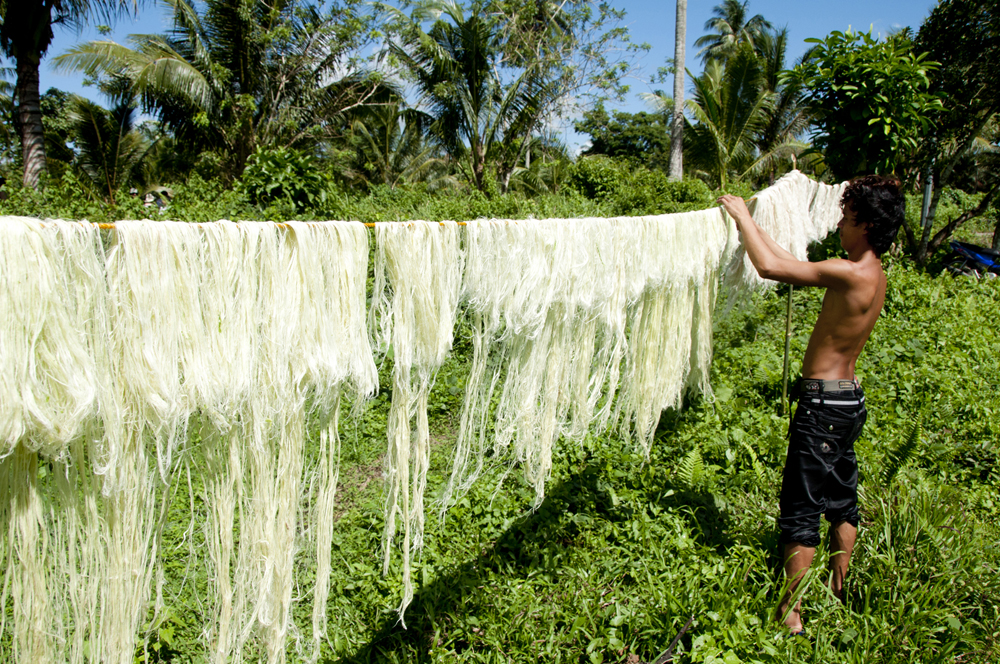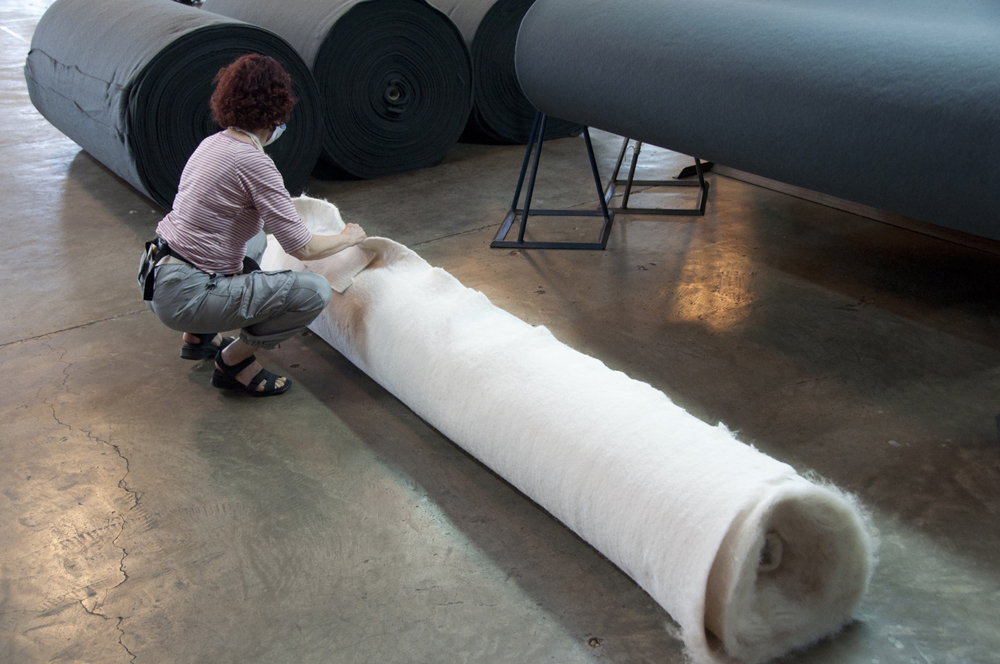 The fibres are then industrially transformed into non-woven material and finished in Spain.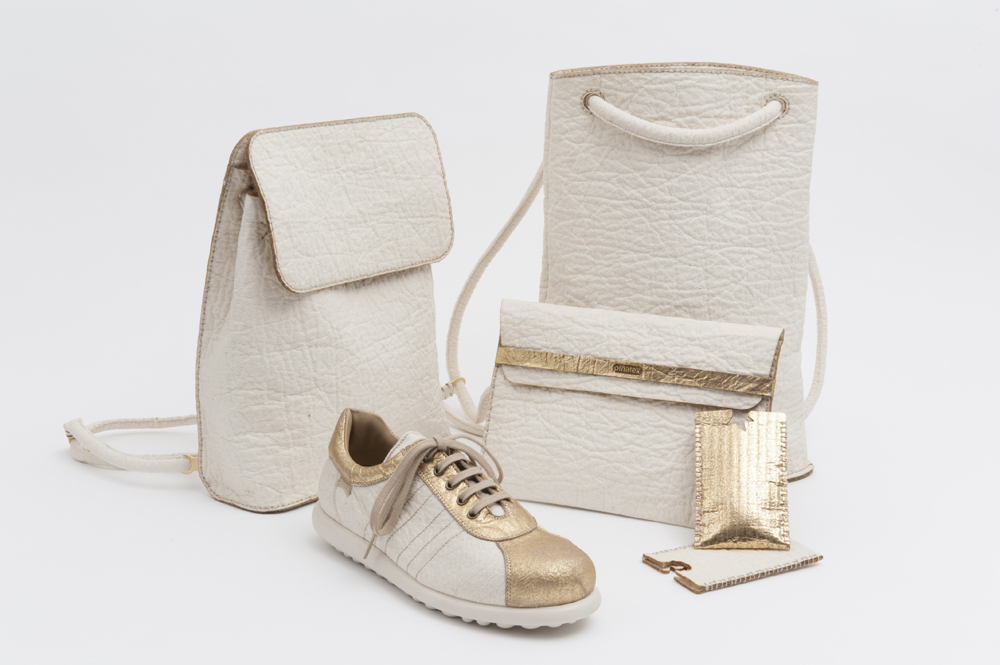 Designed and made by Smith Matthias Camper and Carmen Hijosa. Photographed by The Guardian, 2014.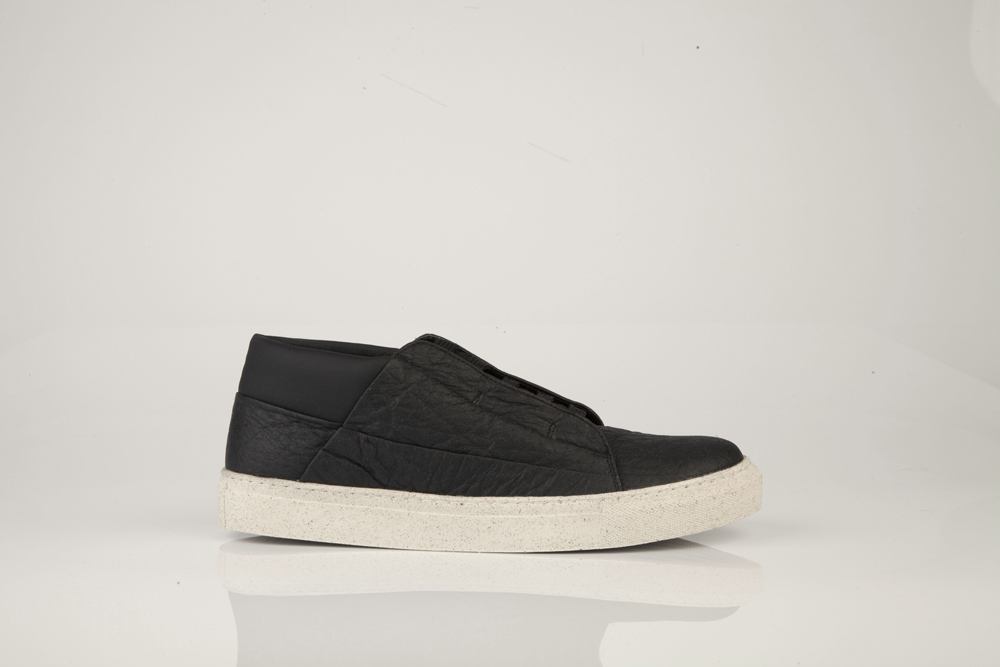 Designed and made by Rombaut.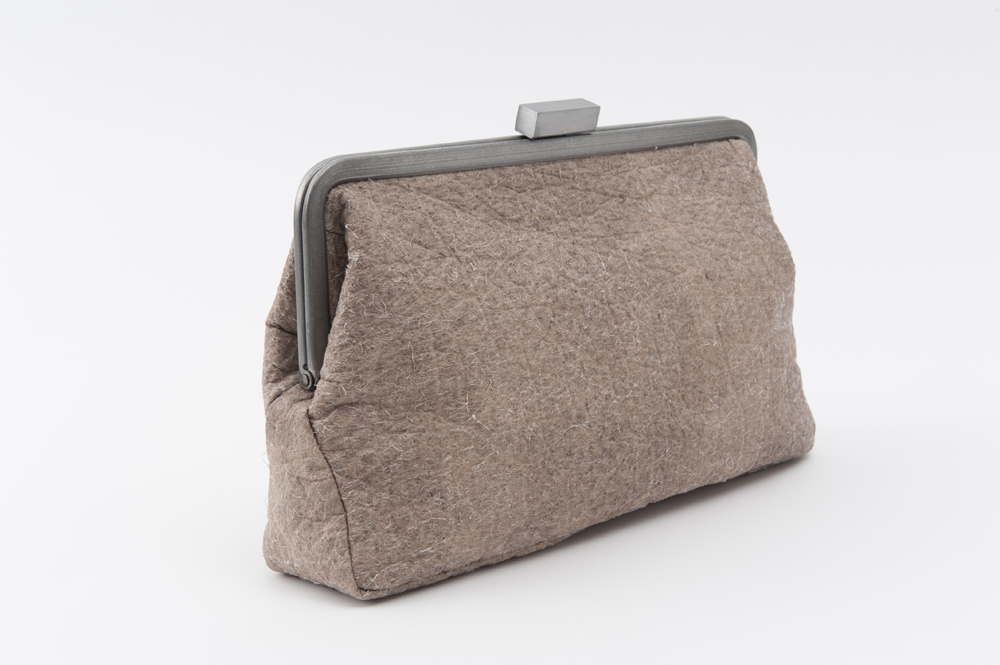 Designed and made by Ally Capellino.
Images courtesy of Ananas Anam.
---