Here is an amazing idea by Dave Hakkens, a simple initiative, yet rich in work and hope, to transform plastic : Precious Plastics.
There is no "away" when we throw something away. Plastic is a big issue and Dave found a way to literally re-craft it from home.
Voici une idée simple et plutôt révolutionnaire de Dave Hakkens : Precious Plastics. Une généreuse initiative pour apprendre à recycler le plastique, de chez soi, avec des machines réalisées à partir de pièces détachées.
Precious plastics is a brilliant idea : give people free instructions how to built recycling machines (with old machine pieces), at home, so plastic waste can be transformed into new products. And thanks to Dave's information videos, you can identify and recycle all plastics, from your fries basket from lunch to the plastic trash you collect on the beach!
This is a big project, one you can grow from your garage, share with your friends, and a new way to "greenly" experiment objects and techniques.
Precious plastics, ou "précieux plastiques" est un principe formidable : livrer aux particuliers, et cela gratuitement, les instructions pour construire des machines à recycler le plastique (elles-mêmes en pièces récupérées), tout le plastique, de la barquette de frites au vieil arrosoir. Bon, je n'ai pas encore essayé, mais d'autres l'ont fait, et c'est pour moi le symbole d'une nouvelle approche de l'éco-conscience : changer les choses, de chez soi, sans dépenser une fortune et son précieux enthousiasme en promesses écologiques abstraites.
Cette première vidéo est sous-titrée et vous donne un aperçu des possibilités.
First step is to identify plastic types in order to melt them correctly!
La première étape est de reconnaître les différents types de plastique, un exercice particulièrement intéressant.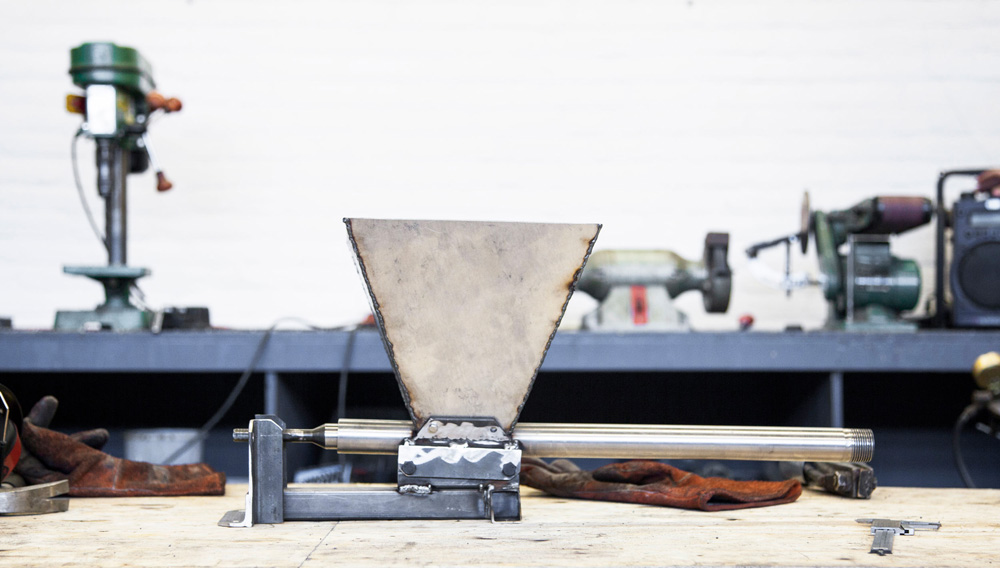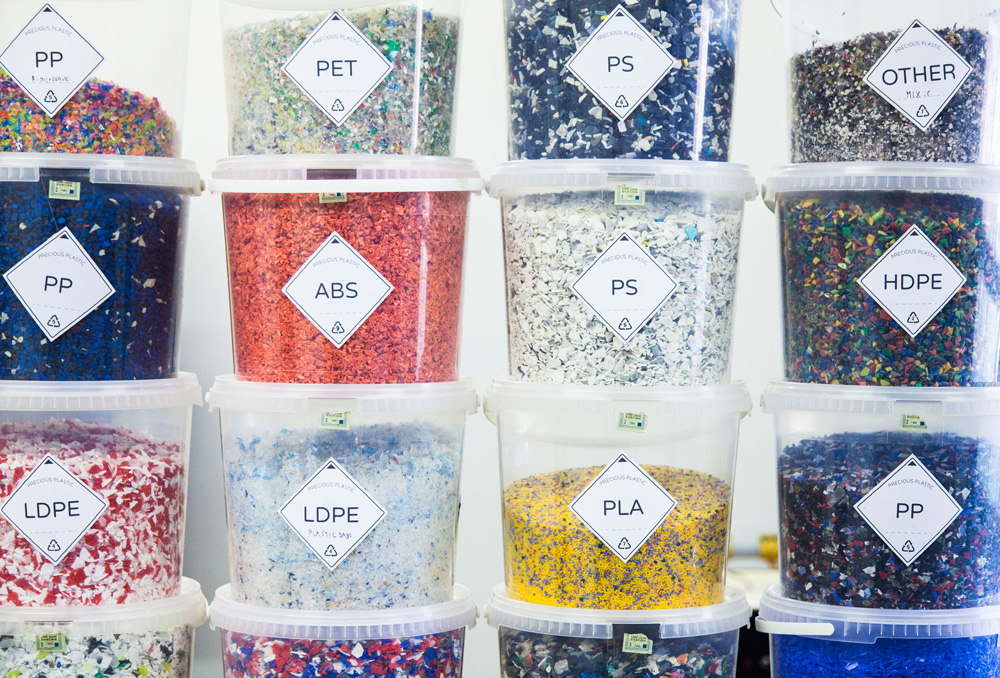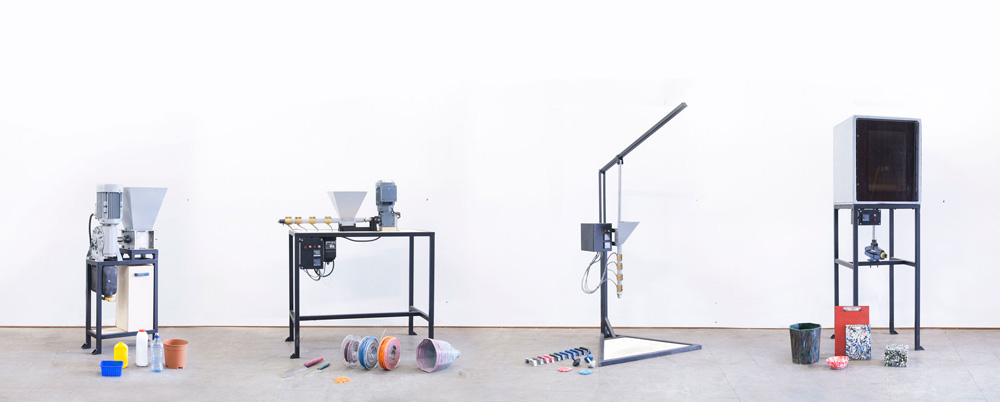 All the informations (blue prints, tutorials) are available for free to build four machines. The first machine makes the plastic confettis that will be needed for the three others.
It can give a magical range of color mixes and very cool objects!
Toutes les informations (plans de constructions, vidéos) sont disponibles gratuitement pour construire quatre machines. La première sert à déchiqueter le plastique qui pourra ensuite être reconditionné grâce aux trois autres. Et une fois transformé, cela peut donner des mélanges colorés géniaux et des objets uniques.
I am especially exited about the extrusion machine! We hear how awesome are the new 3D printers and how everyone is using it for innovative objects. It would be absolutely perfect to print these new things from recycled raw material like this yarn that can be connected to a 3D printer.
I also would be very exited to weave and create from those colorful yarns!
Je suis particulièrement enthousiasmée par la machine à extrusion! Nous connaissons tous les imprimantes 3D qui permettent depuis peu de créer des objets entiers en plastique. Il serait parfait de créer ces objets à partir de cette matière première recyclée sous forme de fils qui peuvent directement alimenter ces imprimantes. Je serais également tentée de créer des objets à partir de ces fils colorés.
Dave and his maker friends have been creating a beautiful range of objects with those four machines, that give a mind blowing overview of the possibilities!
Dave et son équipe d'inventeurs ont élaboré différents prototypes, qui donnent un aperçu coloré et fascinant des possibilités!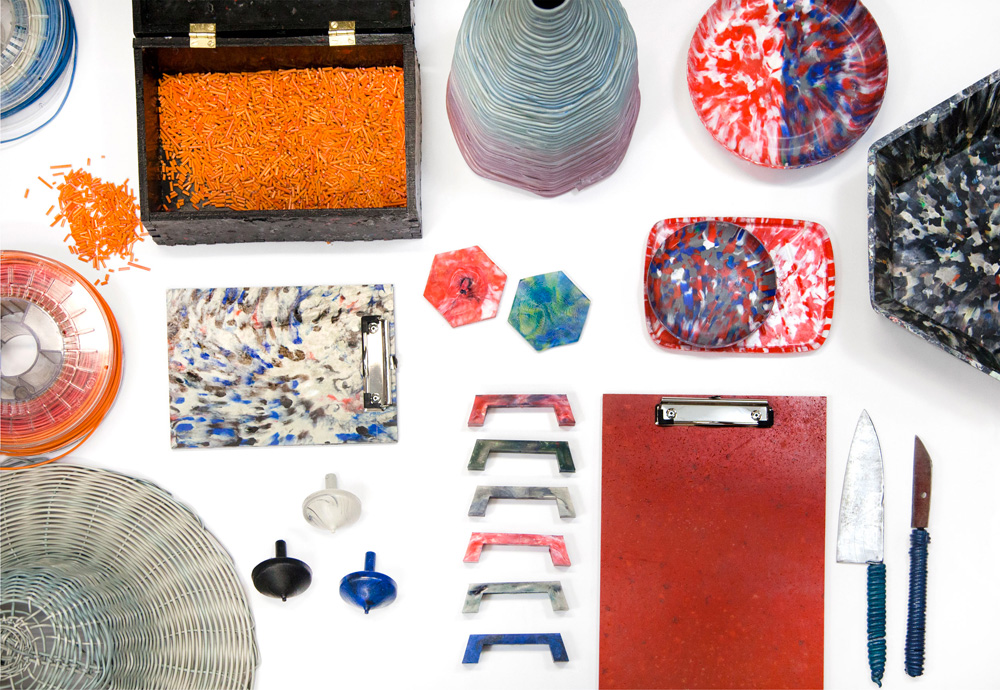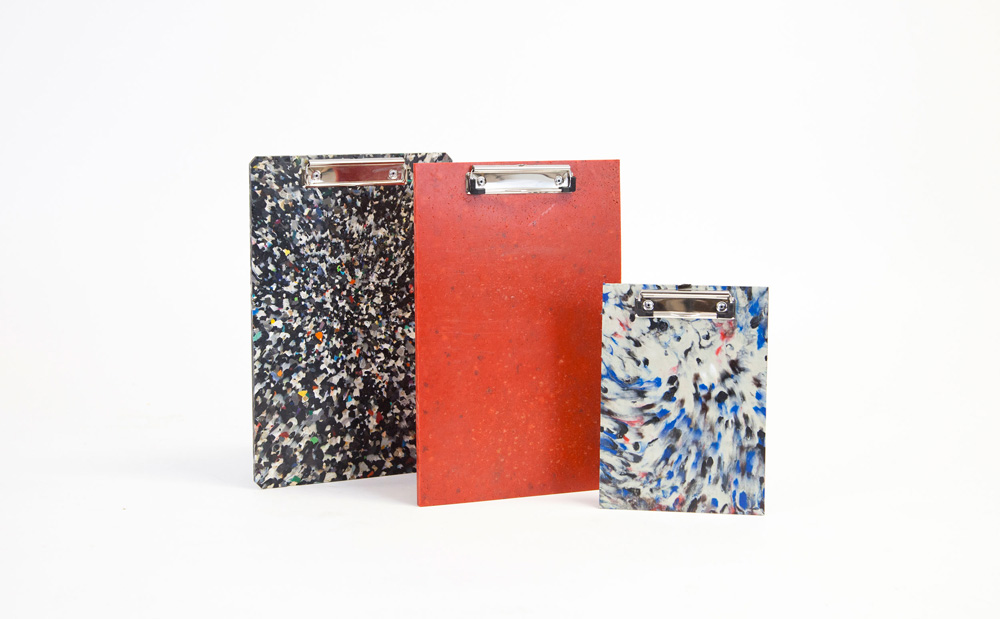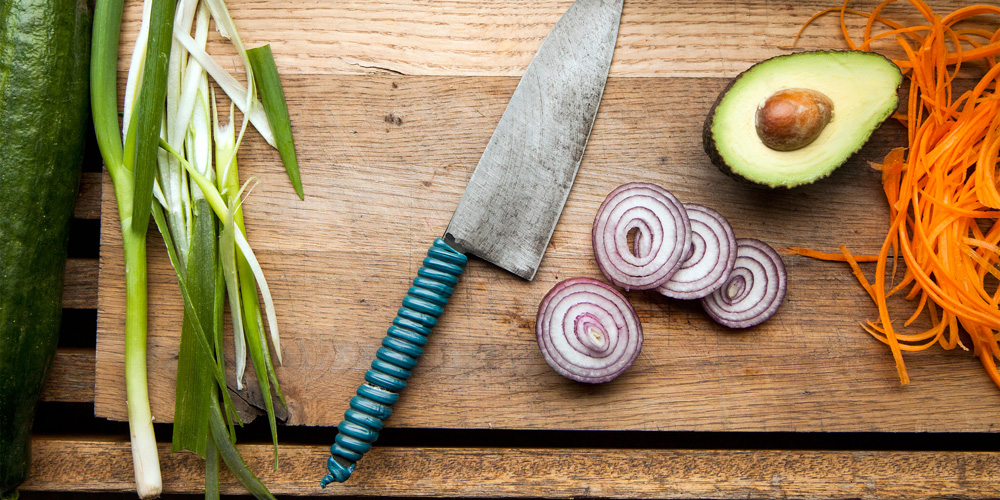 You want to know more about this project? Find all the videos here!
And visit the website : preciousplastics.com
Find Precious Plastics on Facebook and Twitter.
If this makes your day just like it makes mine, share the info on social medias, and support this initiative with a donation.
Get your tools!
Vous voulez en savoir plus? Retrouvez toutes les vidéos ici! Et parcourez le site preciousplastics.com

Retrouvez Precious Plastics sur Facebook et Twitter.

Si ça vous rend heureux comme moi et que vous souhaitez soutenir le projet, partagez l'info sur les réseaux sociaux, et n'hésitez pas à faire un don.
A vos outils!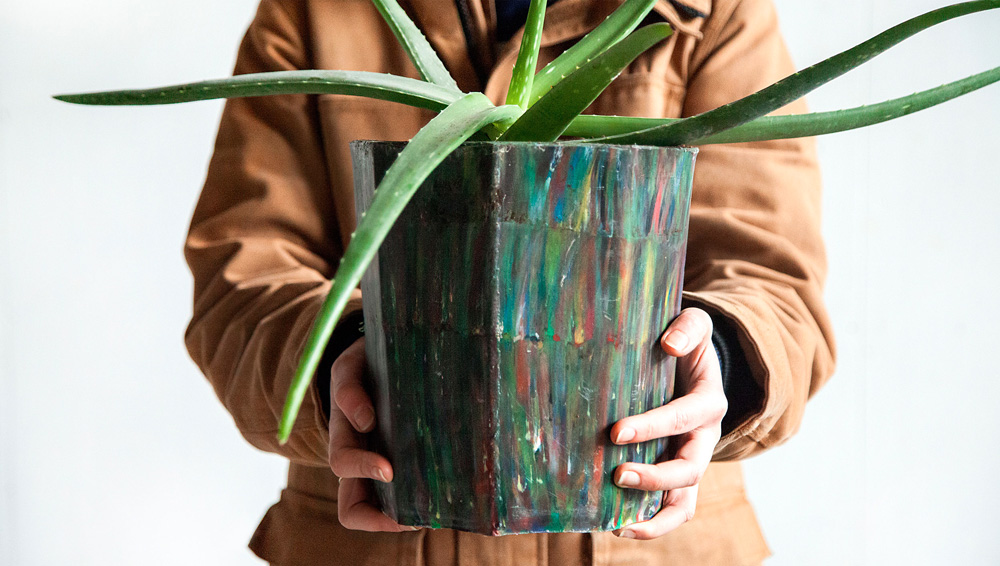 ---
Do you like our articles?
You can receive them by email by subscribing to Sprayfun contact list here !
Vous appréciez ces articles? Recevez les par mail, en vous inscrivant sur notre liste de contacts ici !