Indigenous people are my very first inspiration, by looking and reading about their culture, spirituality, lifestyle, I create about the idea that some humans live in harmony with nature, it keeps me sane.
Cover Picture : ©Dennison Berwick. Yanomami live in common large houses (Venezuela)
Les peuples indigènes sont une de mes principales inspirations. Leur culture, spiritualité, style de vie, leur harmonie avec la nature, sont à la base de mon travail créatif et de mon équilibre personnel. Photo en-tête : ©Dennison Berwick. Les Yanomami vivent dans de vastes maisons communautaires.(Venezuela)
« Ce n'est pas un hasard si les étendues sauvages de notre planète disparaissent en même temps que la compréhension de notre nature sauvage profonde s'amoindrit.»
"Femmes qui courent avec les loups" Clarissa Pinkola Estés
« Vous avez des écoles, pas nous, mais nous savons comment prendre soin de la forêt.»
Davi Kopenawa Yanomami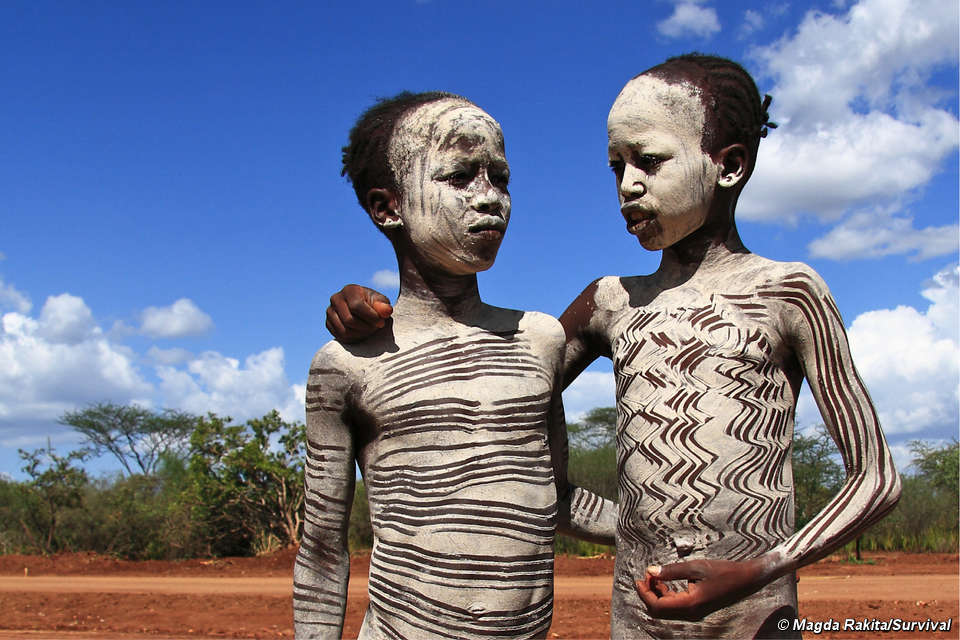 Kids from the Omo Valley, Ethiopia.
Enfants de la vallée de l'Omo, Ethiopie.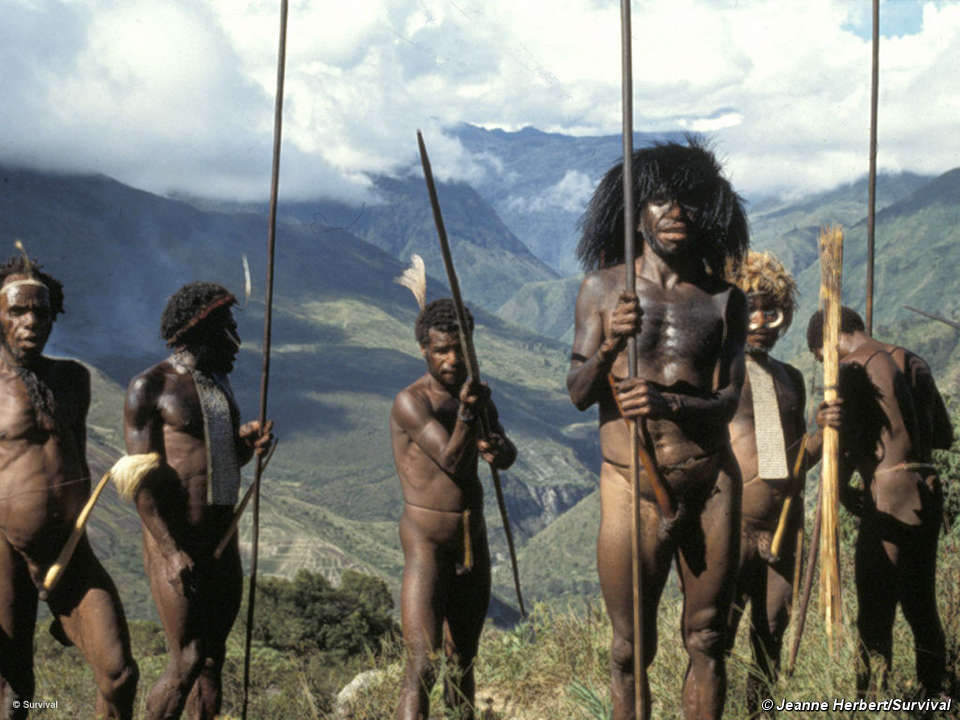 Hommes Dani, vallée de Baliem, Papouasie occidentale, 1991.
Dani men, Baliem valley, Western Papua, 1991.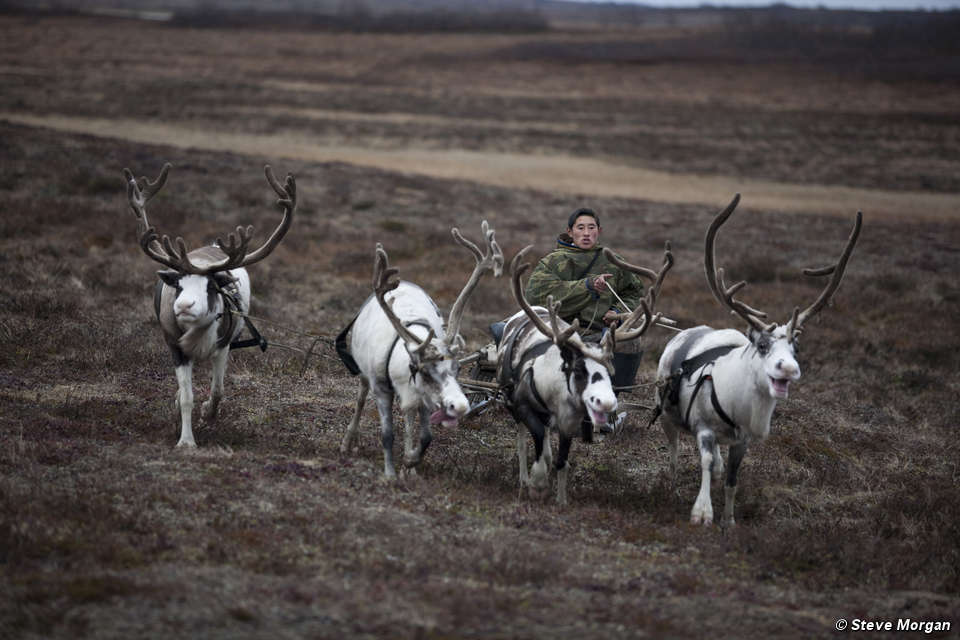 Reindeer herders from Siberia.
Eleveurs de rennes, Sibérie.
Video in English : "The World's Most Threatened Tribe"
Vidéo en Français : Le peuple Awà
Video in English : "No to PEC215" Adalto Guarani asks people around the world to help stop plans which could destroy Brazilian Indians' lands and lives.
More videos here!
Plus de vidéos ici!
---