Recently I had a conversation with a friend, Lucie ; she liked Sprayfun necklaces but wanted to see their voodoo faces on a wall. No problem! We thought together of a way to translate my little "Shaman" masks into a bigger mural : I had the pleasure to hand make this very special sculpture.
Keeping the composition of the necklaces, I mixed and braided upcycled cotton yarns, hemp yarns, and a wood branch to attach the big chestnut tree wood airbrushed mask. Playing on black and white contrasts, the mural blends in the white wall and leaves its black figure pop.
Lucie put it in her living room, giving it an ethnical and contemporary touch. She can count on him now to take care of the good vibes around.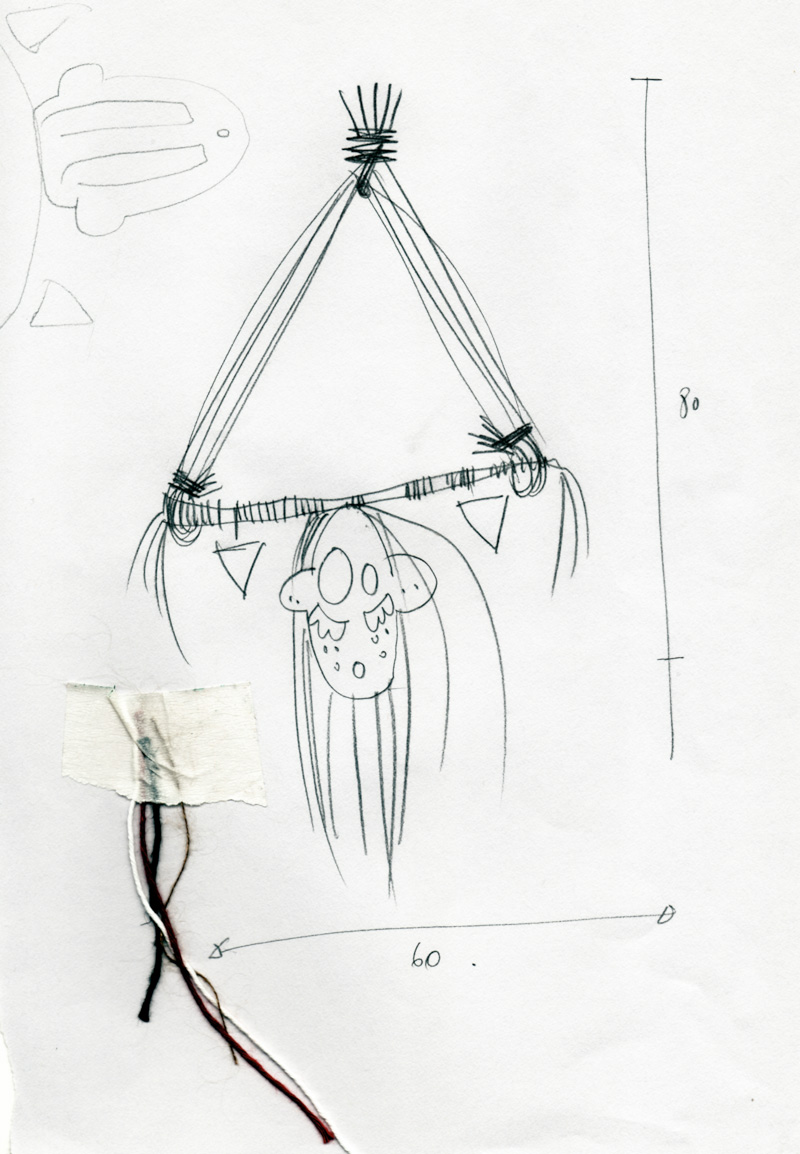 J'ai récemment eu une conversation avec une amie, Lucie, concernant les colliers "Shaman" ; elle aimait l'esprit de l'objet mais le voyait plutôt en décoration murale.
Qu'à cela ne tienne! Nous avons réfléchi ensemble à une juste traduction des colliers en décoration plus grande, tenant compte de l'emplacement choisi. J'ai eu le plaisir de confectionner cette sculpture pour elle.
En gardant les même éléments que pour les colliers, j'ai tissé mes fils de coton et de chanvre sur une branche pour attacher le grand masque en bois de châtaignier, peint à l'Aérographe. En jouant sur les contrastes noir et blanc, la sculpture se fond dans le mur blanc pour laisser ressortir sa figure magique.
Lucie l'a installé dans son salon, en touche ethnique et contemporaine. Il veille désormais sur les bonnes ondes de la pièce.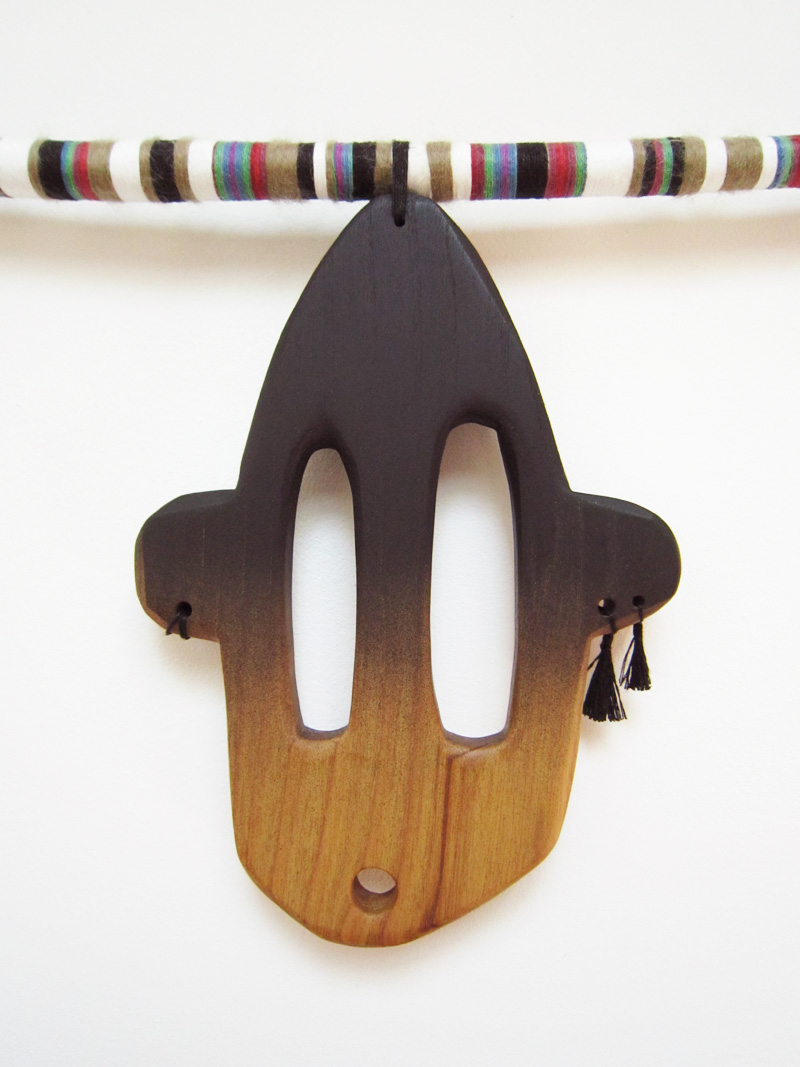 © 2015 Sprayfun All rights reserved
---